Pupil Work
Pupil Work
Well done George! Your model of Stonehenge is very impressive. We can see this must have taken you a long time. Great work.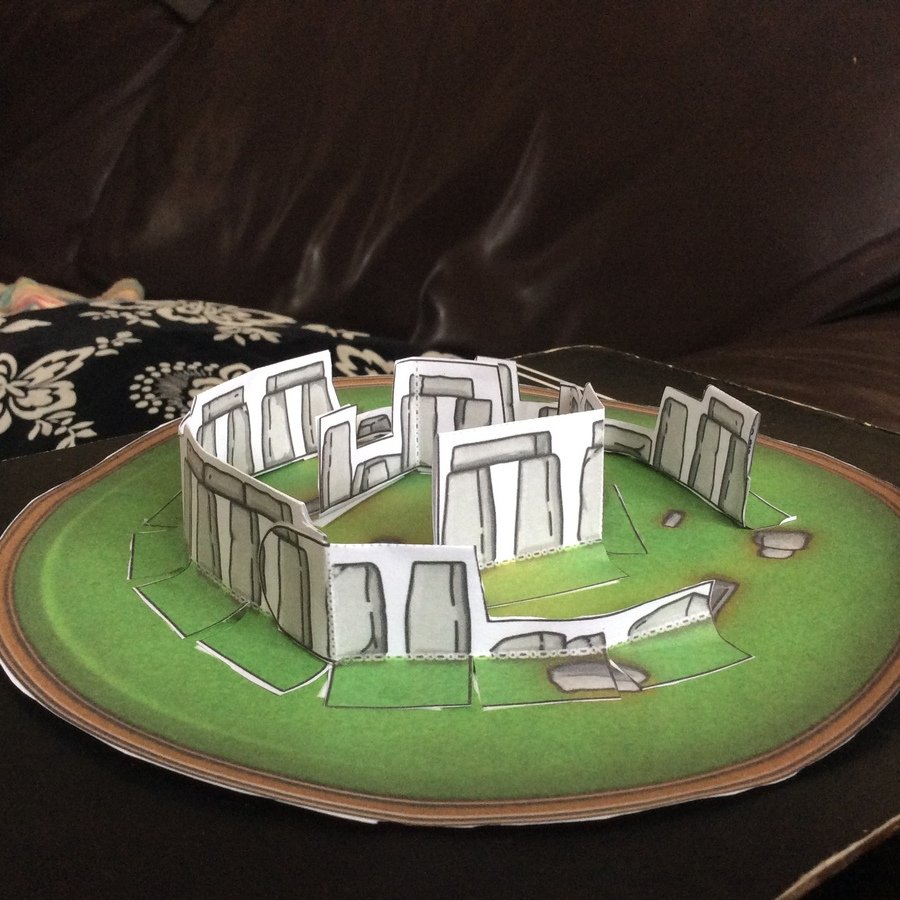 Autumn has submitted a super book review this week. It summaries the plot well but does not give too much information away! Well done Autumn.
Ruby has been working extremely hard in many different subjects. After watching a Picasso webinar, she was inspired. Here is just one of her very impressive pieces of art work. Excellent work!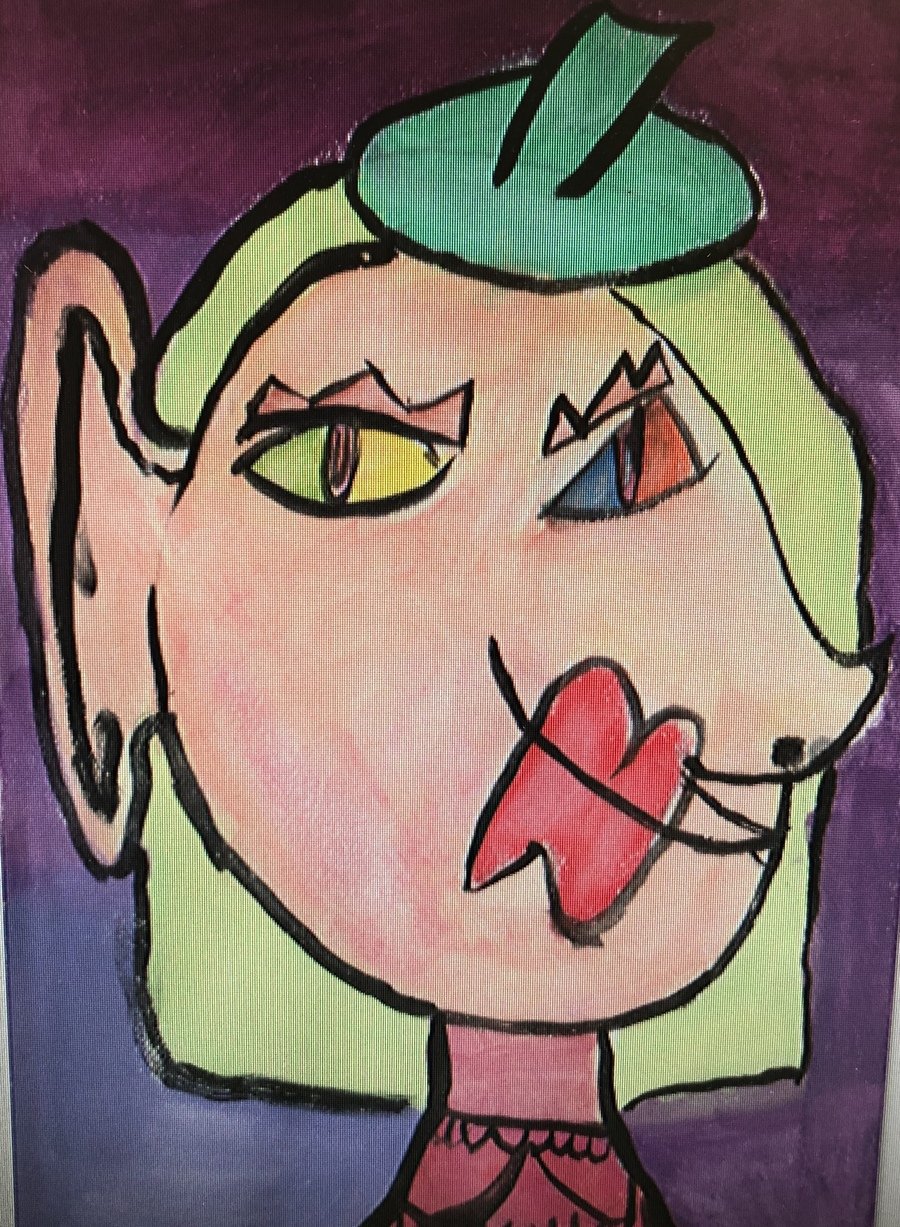 Leila has been working hard to produce a range of excellent art work. Here is Sonic the Hedgehog, inspired by the 'Draw with Rob' tutorial. Wonderful!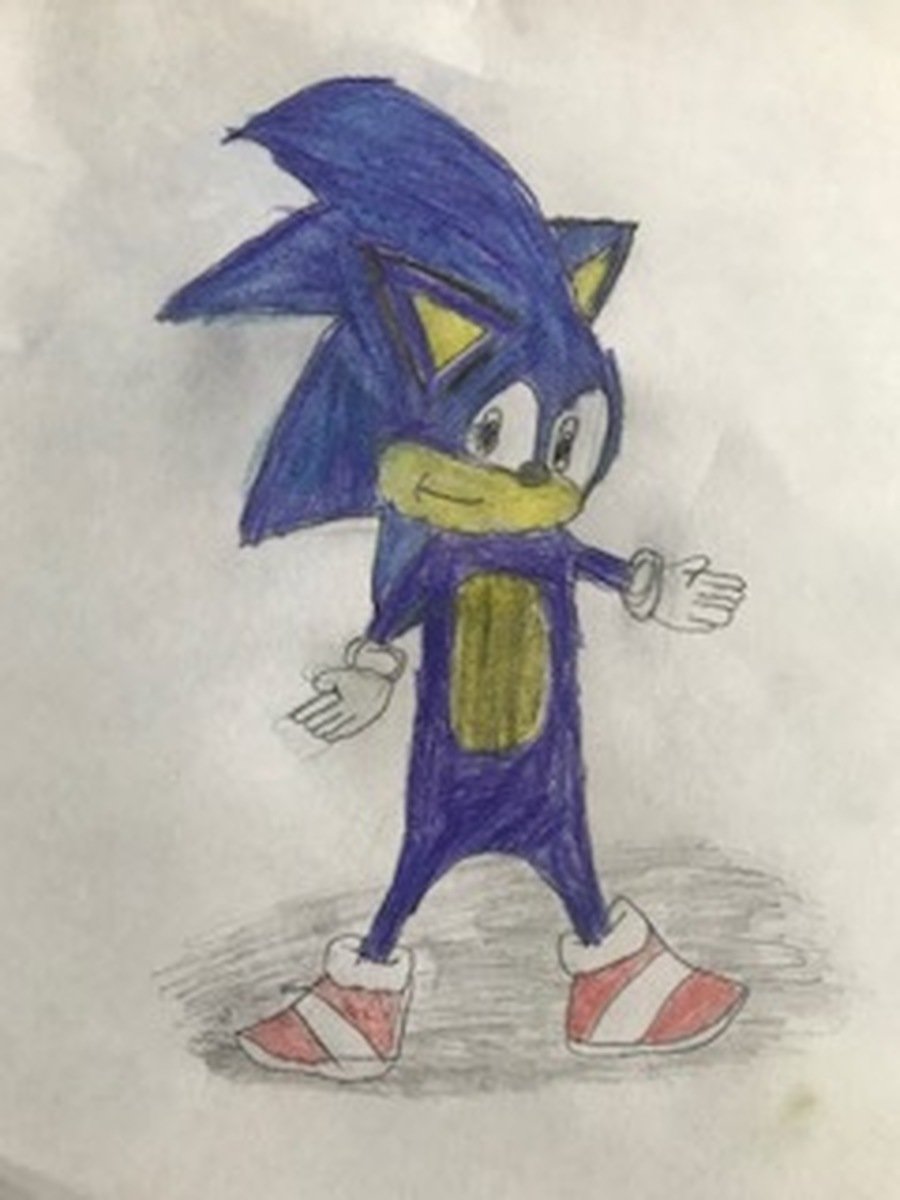 We enjoyed reading Megan's character description about Super Sweet. She has been working hard to include our main grammar skills and is also widening the word choices she is using. Here is a taster:
'Her everyday school uniform vanished and was replaced with a rainbow dress, tights and high heel shoes. She reached into the small pocket to find that the pocket was never ending and she couldn't reach the bottom! She clutched at something and brought it out to examine, it looked like bubble gum?'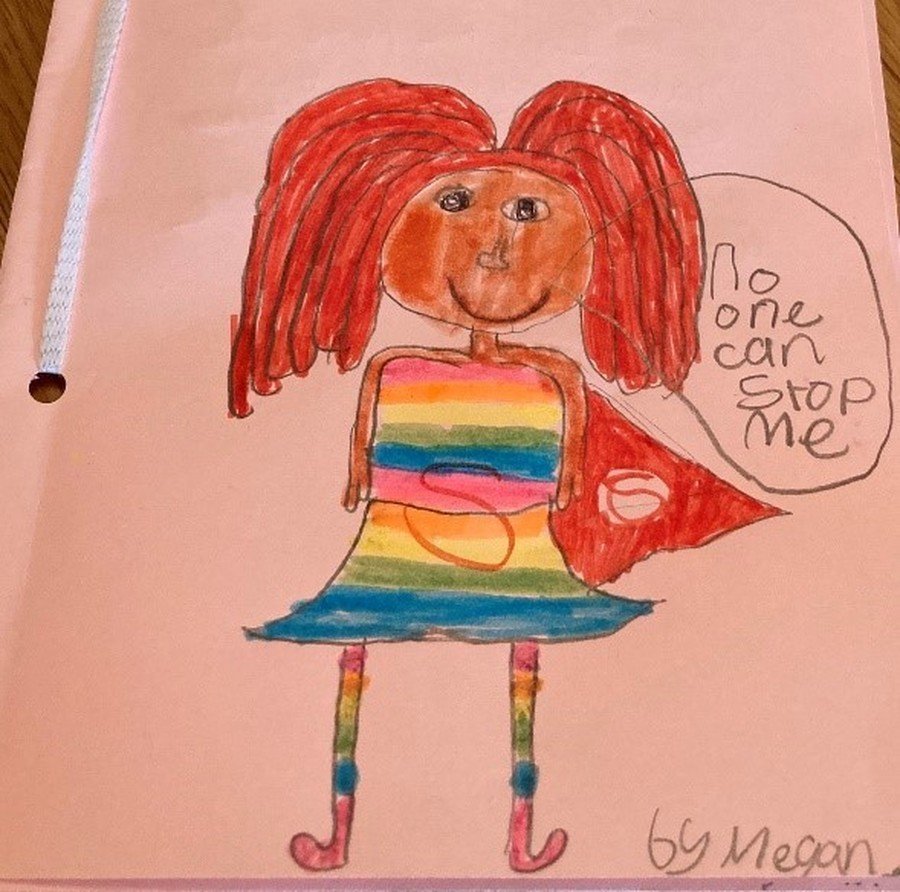 Eva has been enjoying the 'Draw with Rob' activities. Here is her 'Gregosaurus' which is absolutely wonderful. Well done!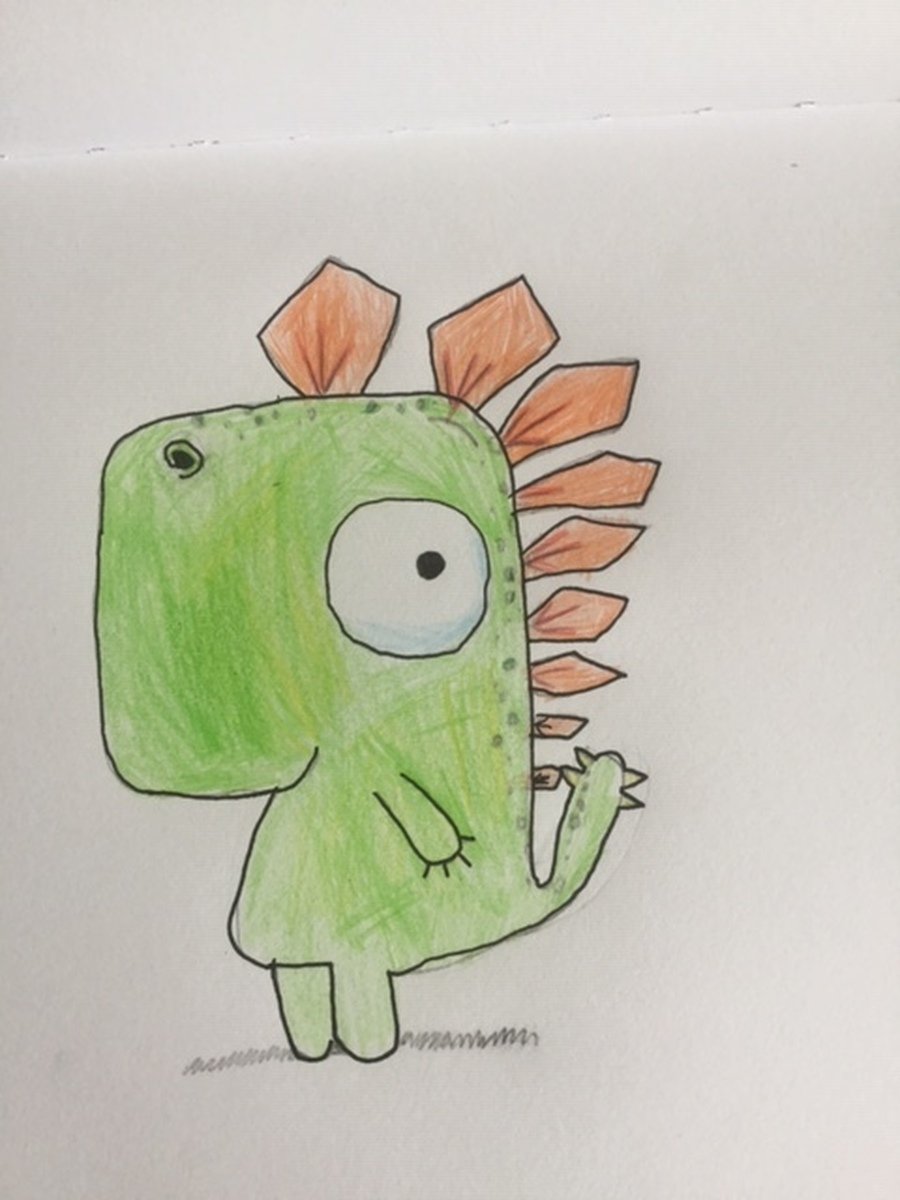 Megan has written a wonderful sound poem. She kept to a rhyming pattern and used some powerful vocabulary. Here is a sample verse:
The beeping of the cars
The cheering from the goal
The slurping of the drinks
The clanking from the bowl
***
We have received lots of brilliant work from Leila - English, maths, spelling, projects and more! This has been lovely to see. Keep up the good work.
***
George has been working very hard and has sent in a variety of work which was all super. We were particularly impressed with his art work. Fabulous!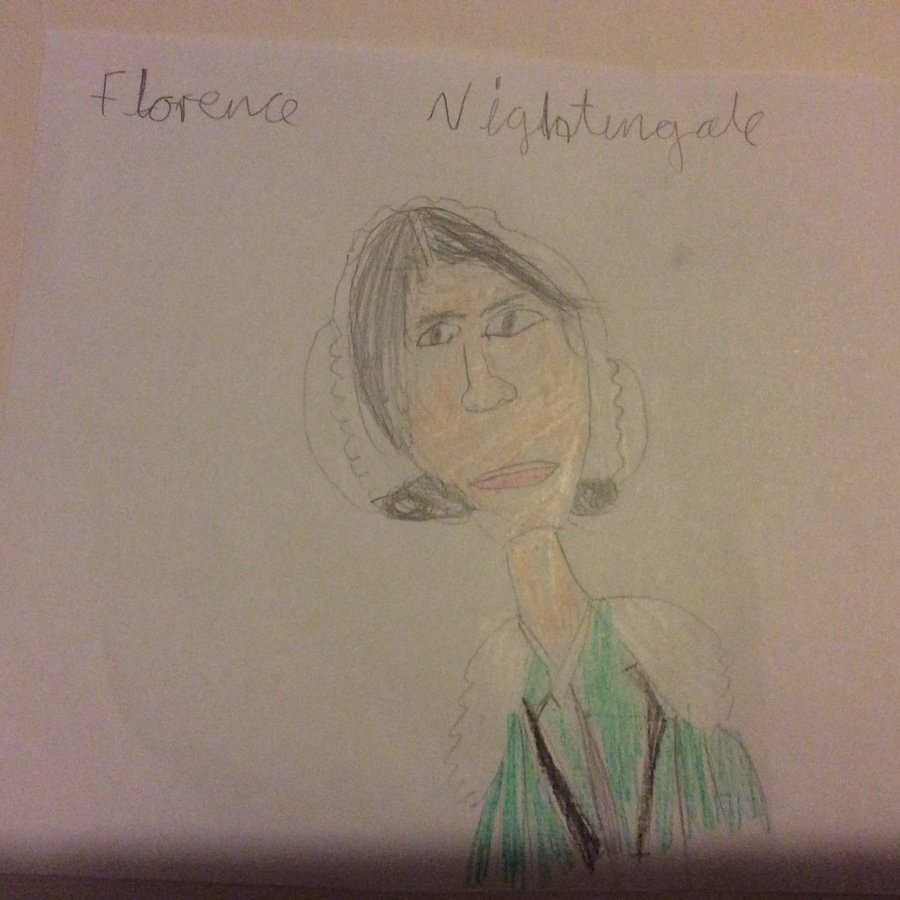 Well done Megan - your research about Franz Marc and artwork using the same techniques is brilliant!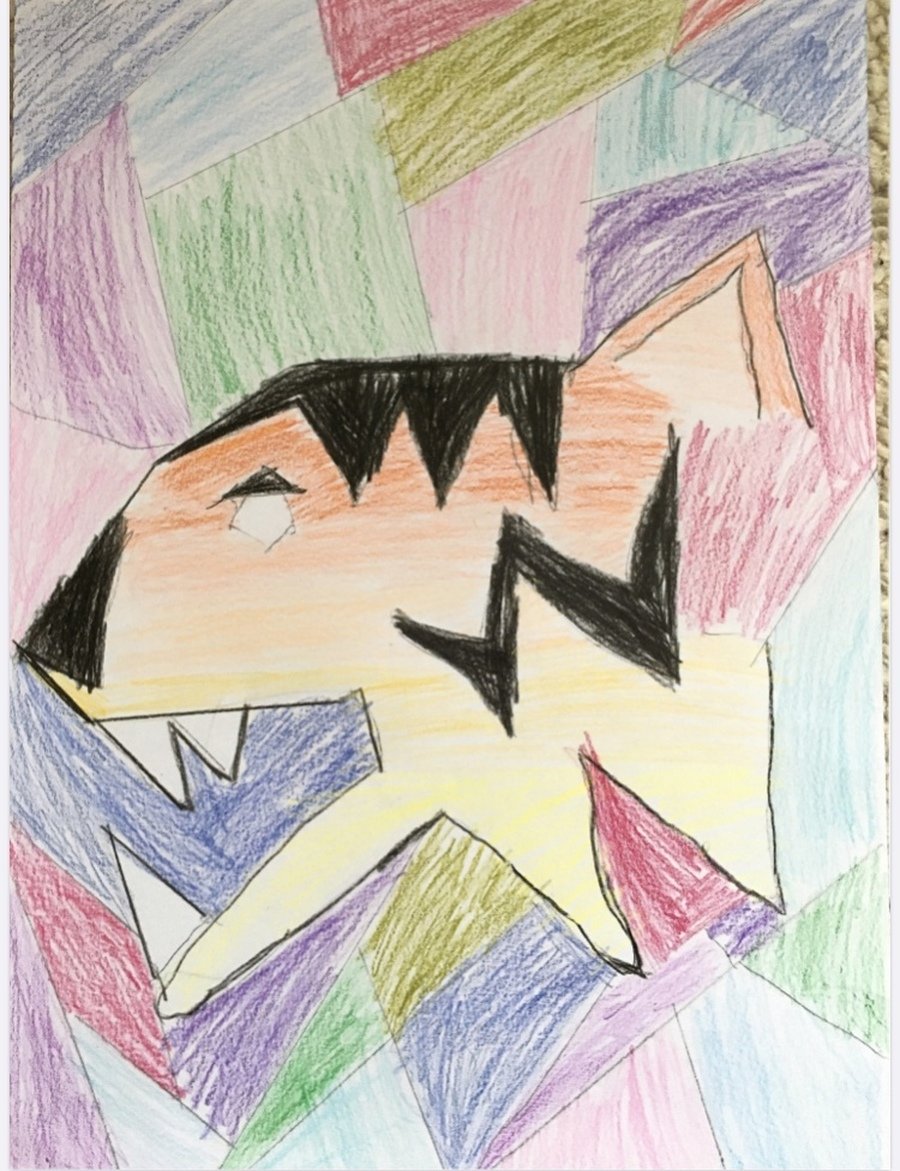 Eva has been very busy at home and has written to tell us about the activities that she has chosen to complete for home learning. You can see her diagram of the water cycle in the gallery above. Great work Eva!
***
Thank you to Autumn for the lovely pieces of work she has been sending in. We really enjoyed her writing about a fictional animal called the Bogosaurus. Her description included several expanded noun phrases. Do take a look at her piece of writing which is in the gallery above.
***
Autumn has sent in a riddle. Can you guess which animal it is about?
Not a mouse
But I am small
Not a rabbit
But I have a fluffy tail
Not a hedgehog
But I'm nocturnal
Not a vegan
But I love fruit and vegetables!
Keep it up Autumn - your range of work is lovely to see.
***
Well done Autumn for designing an information leaflet about how to look after hamsters. It was eye-catching and informative and included some brilliant advice. What a lovely start to our 'animals' topic focus this week.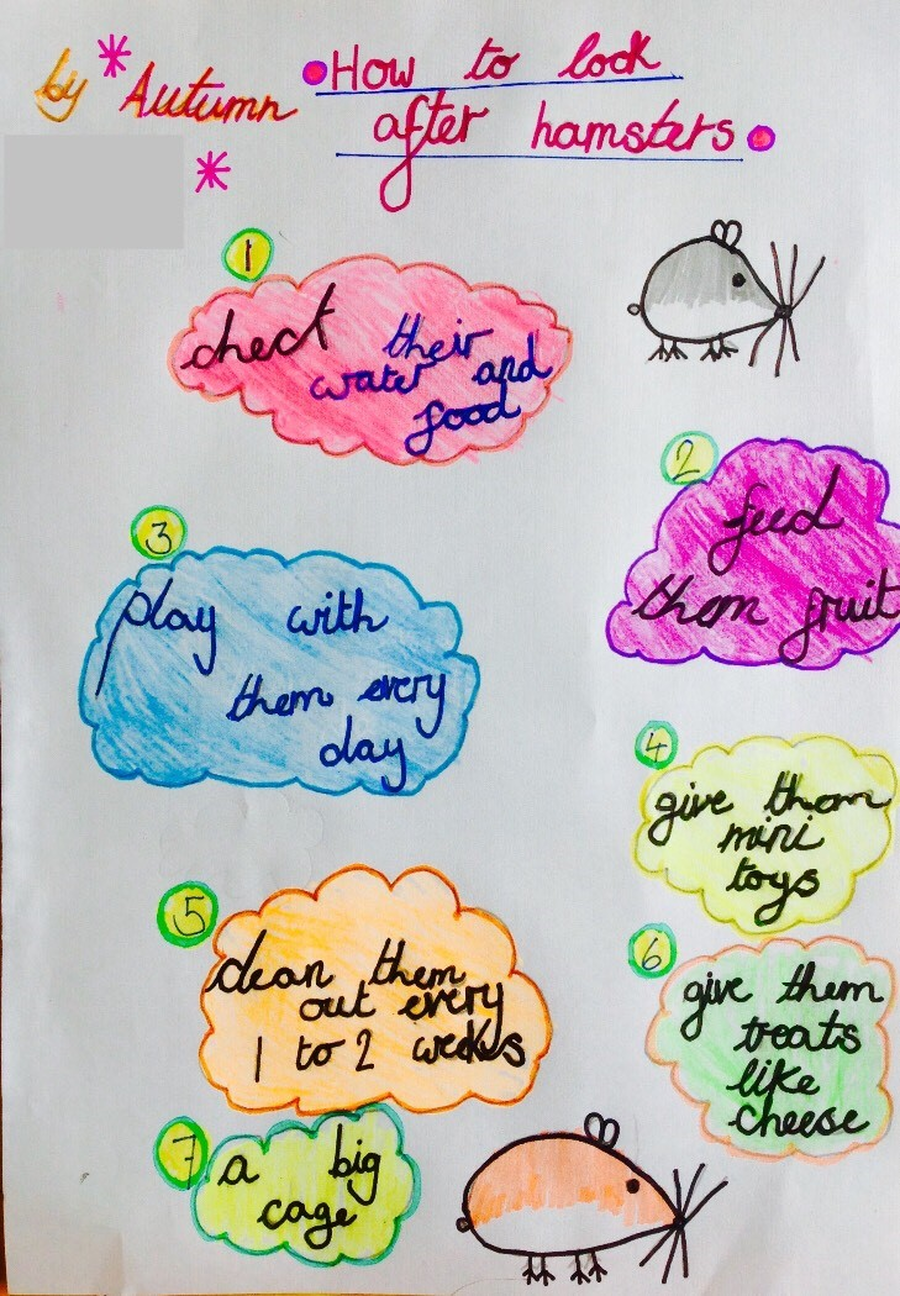 Megan produced an excellent retelling of the traditional tale 'Little Red Riding Hood' - from the perspective of the wolf. It included a wonderful piece of writing, detailed artwork and computing skills too! Very impressive work Megan.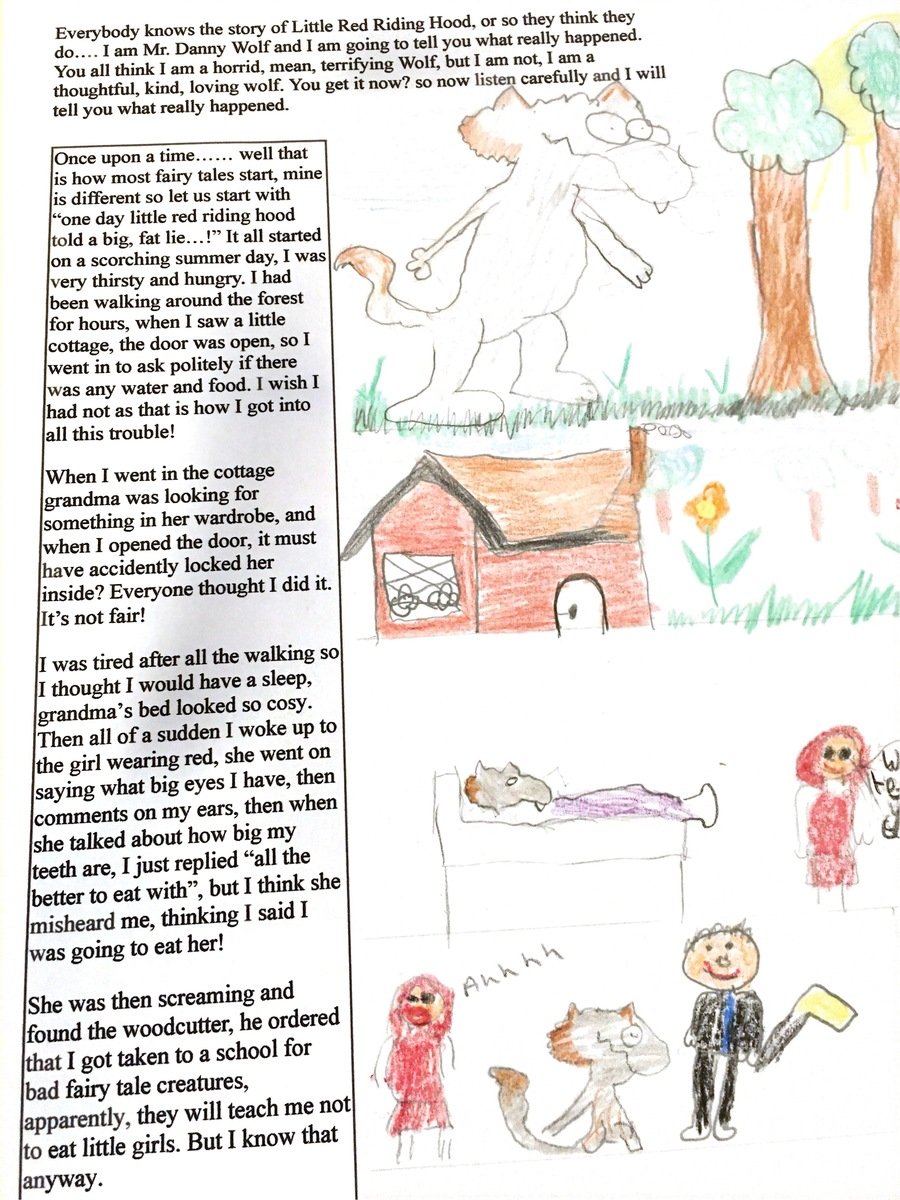 ***
It was lovely to receive a letter from Vanessa, sharing everything that she had been doing over Easter. Not only was it very detailed but it also demonstrated a great use of different fronted adverbials. Thank you Vanessa.
***
Thank you to Megan for sending us her wonderful autobiography. What a super idea! It was lovely to see that so many of our key grammatical features had been included. We particularly enjoyed her use of expanded noun phrases and fronted adverbials. Here is a taster of her work...
'Just to be honest, I can't really remember when I was a baby, however, my mummy told me I was so cute and happy (apart from when I was being sick).'
' For my 4th birthday, I was especially lucky as I got a giant, princess castle that was nearly as big as me!'
'Furthermore, this is the year I started swimming lessons, even though I could already swim. It's good to have a good technique.'
Well done Megan!