MFL
Modern Foreign Languages (MFL)
Purpose of Study
Learning a foreign language is a liberation from insularity and provides an opening to other cultures. A high-quality languages education should foster pupils' curiosity and deepen their understanding of the world. The teaching should enable pupils to express their ideas and thoughts in another language and to understand and respond to its speakers, both in speech and in writing.
National Curriculum for MFL
There are 12 attainment targets that pupils are expect to know, understand and apply by the end of Key Stage 2 (year 6).
What MFL looks like in our school
We focus our teaching around the following two areas:
The '3 pillars of language learning': phonics, grammar and vocabulary which are built into all lessons and are taught gradually and revisited regularly.
The '4 language skills': speaking, listening, reading and writing which are covered in all lessons and become increasingly challenging.
We use a scheme called 'Language Angels' to deliver our French lessons. The scheme is designed by a team of foreign language teaching specialists. Language Angels uses games, songs and interactive whiteboard materials, including audio files which support accurate pronunciation.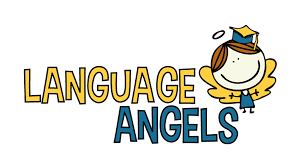 In Language Angels, the units are arranged into 3 levels with a range of lessons at each level. The levels are:
Early Learning Units (E) – these units work mostly on vocabulary, single sounds (with article/determiner), building up memory skills and formulating short sentences from memory.
Intermediate units (I) – these units build on the early learning units and use more complex grammar. Longer reading and listening exercises are provided and there is more expected in terms of oral responses and written work.
Progressive units (P) – these are the most challenging. They contain more content. Children are expected to produce longer, more complex written paragraphs and speak more fluently and accurately from memory.
There are an additional 3 stand-alone phonics lessons that are taught at the start of each year.
Where possible, we make links to current or previous learning in other areas e.g. History, Geography or Science.
Support at home
There is a pupil area where you can access interactive games that support learning for each unit. https://languageangels.com/homeschool/
Login: Markyate
Password: Markyate22
In the documents section below you will find:
Topic overview for years 3-6 (to follow)
Progression of skills through each level. This shows the progression of foreign language learning across each of the 4 language skills within each Language Angels Teaching Type. It also shows how the level of learning and progression of each pupil is increased as pupils move across each subsequently more challenging Language Angels Teaching Type from Early Language to Intermediate and on to Progressive
National Curriculum attainment targets by unit
Core vocabulary mat. This is the minimum, most useful age-appropriate French vocabulary that our pupils need to know. In addition to this, each unit of work has a list of the vocabulary linked to the topic. (to follow)
Phonics mat. We cover phonics throughout years 3-6 through 'stand-alone' lessons and through general teaching in each unit
Grammar overview. This explains what is covered in each unit
Knowledge Organisers for each unit covered (to follow)
Unit vocabulary lists for each unit covered (to follow)
Helpful Documents
National Curriculum attainment targets by unit