Year 2 – Amber Class
Year 2 – Amber Class
Summer Term Topic Overview
Weekly News 18th March 2022
Year 2 have been enjoying their computing sessions with Junior Jam. The children have been working with IPads and have been learning lots of new skills. They are very good!
This week, the children learned about the Rule of thirds in photography. They had to think about the background, foreground and a focal point. The class practised capturing objects in the foreground and also thought about a focal point using the Rule of thirds technique.
The children enjoyed looking at each other's work in the review section of the lesson.
Take a look at us working hard to practise these skills.
Weekly News 11th March 2022
As the weather warmed up this week, we decided to take our maths learning outdoors. The children worked as a class to build multiplication and division fact families using arrays. A fact family is a group of three numbers that work together to create related facts. This helped us explore the link between multiplication and division, and the relationship between the numbers involved. It was good fun to be outside and we all enjoyed learning in this way.
Weekly News 4th March 2022
Well done to Amber Class for your fantastic costumes and for making World Book Day such a success. Everyone looked great. As part of the day, we enjoyed completing a book scavenger hunt and diving into lots of different sorts of books.
We talked to each other about superhero characters and what they do that makes them different to other people. We decided a superhero was brave, helps others and can have special powers. The children thought about whether Traction Man (our class book) was one giving reasons for their ideas.
Then each child chose their favourite superhero, and using heroic adjectives wrote a description about them. The children worked hard on using subordinating conjunctions (when, because) to join clauses, giving examples or reasons for their ideas.
Finally, the children used their artistic skills to draw their superhero and create book cover illustrations. They showed great creativity and produced some amazing results.
Weekly News 25th February 2022
This week, we had great fun learning about maps and plans.
Working as a team, the children created a giant aerial plan of the classroom using photos taken at locations within the room.
The children then created their own plans, marking on key features. They added a key and compass points to describe where things were located. Kimberly and Sebastian made great geographers and helped other children to identify where furniture was positioned.
Finally, we all had fun hiding Yeti (our class toy) in the room and marking his location on our giant plan. The 'toy detective' had to try to locate the whereabouts of Yeti using their individual plans. Well done Year 2.
Weekly News 11th February 2022
This week in English, we have been proof reading our writing and publishing it ready for display. Each of us wrote a newspaper recount based on the book 'Flotsam'. We worked hard to check our capital letters and full stops and any other punctuation we might have used. We corrected our spelling particularly the Year 1 and 2 key words we have been learning to spell. Once we had finished our newspaper recounts, we wrote up our work in our best handwriting. Look at some examples of our amazing work!
In maths, we have been comparing and ordering across a range of contexts. We particularly enjoyed comparing values in the context of measuring mass (g) and (kg), and length, height and width (cm) and (m). It was good fun using rulers and metre sticks to measure items in the classroom. We compared these measures recording our comparisons using the symbols < (less than), > (greater than) and = (equal to).
Weekly News 4th February 2022
Year 2 spent the afternoon in the dell during Forest School using tools. First, they listened to a safety talk about how to use the tools safely. Mrs Lawes was so impressed with their sensible and mature attitudes.
The children collected a variety of leaves in different shapes, then folded them carefully inside a white cloth. Next, they worked together to hammer the folded cloth to leave an imprint of the leaves.
They ran off to find a stick to attach, to make a flag!
They had great fun role playing and waving their flags in the air like they were pirates on a ship!
Great team work Year 2 as always, a pleasure to teach!
The Great Fire of London at school (November 2021)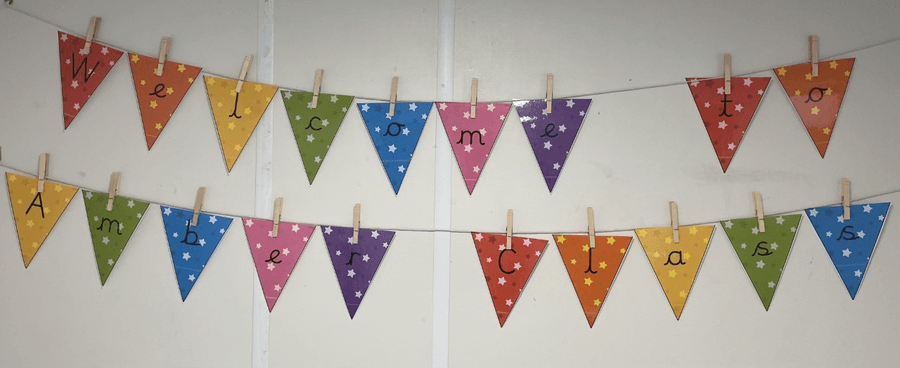 Meet the Teacher Presentation PDF Sept 2021
Welcome Letter from Miss Taylor